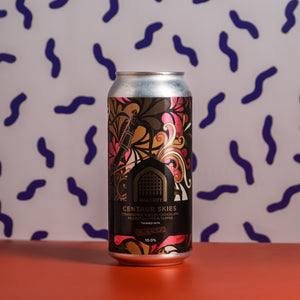 Vault City X Neon Raptor | Centaur Skies Pastry Sour | 10.0% 440ml Can
Vault City
Regular price £10.00 Sale
Strawberry cream, chocolate, peanut butter & toffee sour!
Vault City says...
"We've joined forces with our pals at Neon Raptor to combine two of our all-time favourite releases, and the result is far greater than the sum of its parts…

In this hybrid recipe we've combined rich, intense flavours of peanut butter, chocolate and toffee with bold and juicy Scottish Strawberries. The aromas are rounded off with a hint of vanilla sweetness for a soft and moreish mouthfeel."