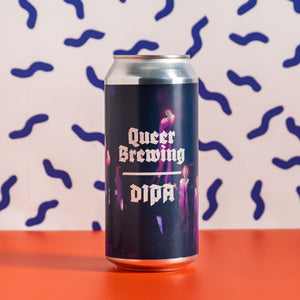 Queer Brewing | Fight Like Hell DIPA | 8.0% 440ml Can
Queer Brewing
Queer Brewing says...
"Mourn the dead, fight like hell for the living. This is a beer brewed to observe and speak to Trans Day of Remembrance, on the 20th November. This is the day the trans community and our allies remember and honour our siblings who lost their lives to anti-trans violence.
Fight Like Hell is based on the recipe for Existence As A Radical Act, our core pale. To us, Existence represents that in a hostile society, simply existing as a trans person is a radical act of defiance. In the face of such sustained transphobia throughout the world—and here in the UK—we must all fight like hell for all trans people, in particular trans people of colour.
A proportion of profits from this beer will be split between trans-focussed and -led charities."