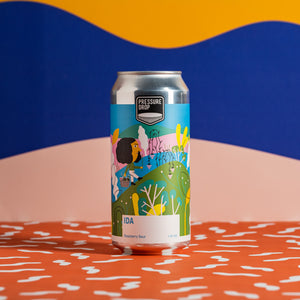 Pressure Drop - Ida Raspberry Sour 3.8% 440ml Can
Pressure Drop
Light, fruity, tart & super refreshing.
Inspired by the seasons Ida is a summery sour loaded with fresh raspberry, basil and locally foraged elderflower.
As for the name- in Hellenistic Troy, Raspberry was linked to fertility and young children through the story of Ida, nursemaid to the infant Zeus. The story goes that she pricked her finger while picking the snow-white berries thus staining them red for all eternity.
Label artwork by the incredibly talented Lauren Humphreys.