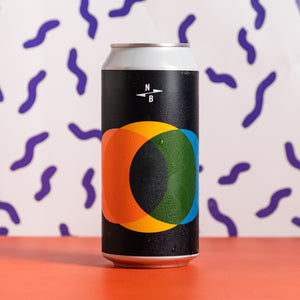 North X Pastore | Peach + Blueberry + Raspberry + Ginger Fruited Sour | 6.0% 440ml Can
North Brewing Co.
From North...
"Pastore have long been on our list of breweries we want to collaborate with. Based in Cambridge, they have a passion and skill for creating super fresh fruited sours and barrel aged and blended wild ales.
In this beer, we've turned up the abv up to 6% , used a huge dose of oats and wheat and a touch of milk sugar for a fuller body and to bring out all of those sweet juicy fruity flavours!
We love how sour Pastore's beers are so we dropped the Ph real low. Raspberry and blueberry kick it all off with their vibrant colour and juicy delicious tart zaps, whilst peach brings its aromatic and sweet rounded notes. A sprinkle of gingery spice kicks out huge aroma and caramelised flavour bringing a crumbly cheesecake vibe on the finish"