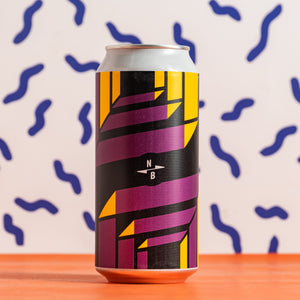 North Brewing co. - The Order of Things Pale Ale 4.8% 440ml Can
North Brewing Co.
From North Brewing Co "Some processes need to happen in a certain order. We mash, sparge, boil, chill, pitch yeast, dry hop/any other fancy business, transfer, carbonate, package and deliver. You choose your drink, take a seat and enjoy. It's the order of things.
Made with extra pale malt and wheat, fermented with our house ale yeast and hopped with Citra, Mosaic and Amarillo, The Order of Things holds a balance of sweet malt, fine fluffy texture, lemon rind, fresh cut grass and freshly squeezed orange juice that washes through this laid back and crushable 4.8% pale ale."