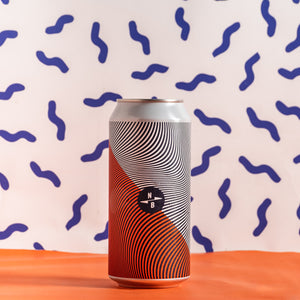 North Brewing Co | Triple Fruited Gose: Strawberry + Blackberry + Blackcurrant | 4.5% 440ml Can
North Brewing Co.
North says...
"What started as a bit of fun with our friends at Verdant Brewing Co back in 2018 has now grown into something a little bit bigger. Now in it's 20th incarnation, this Triple Fruited Gose is pumping up the jam!

You know the drill, our signature thick, slick and salty gose recipe made up of big doses of oats, ale malt, salt and a sprinkle of lactose is infused with ALL of the organic fruit puree! Strawberry takes the lead with upfront candy strawberry laces and a touch of vanilla, blackberry brings its tart and gently bitter juices with blackcurrant finishing the affair with sweet acidity and concord grape like flavour.

Whilst it might be thick and it might be jammy, please don't attempt to spread this on your toast."