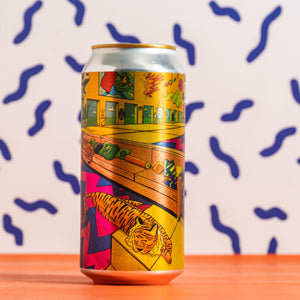 Left Handed Giant - Double Dream House 8.5% 440ml Can
Left Handed Giant Brewing Co.
Double Dream House is here! Marking three long years since the first Dream House brew back in June 2018.
We doubled the dry hop and malt bill of Dream House and also added a dash of Citra Incognito, a hop concentrate designed to deliver enhanced hop character.
The result is an enticingly fresh hop aroma with notes of tangy tropical fruit and a thick, smooth mouthfeel. As fruity and creamy as a big bowl of Orange and Pineapple Eton Mess.