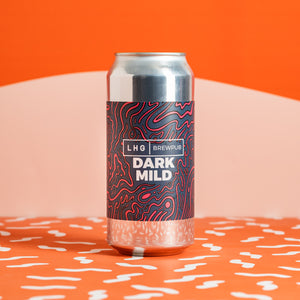 Left Handed Giant - Dark Mild 4% 440ml can
Left Handed Giant Brewing Co.
We are delighted to be releasing our Dark Mild, paying homage to our historic brewpub site, as well as having the flexibility for our brewers to relish in creating a broad range of styles - from boundary blurring and innovative, to the humble and unassuming.

Every beer has a time and place and this Dark Mild with notes of; English hedgerow berries, smooth caramel and lightly roasted malt, with a rich mahogany hue, will be taking pride of place to see us through many cold evenings.

Enjoy room temperature or lightly chilled from your favourite pewter tankard with an array of traditional savoury delights.