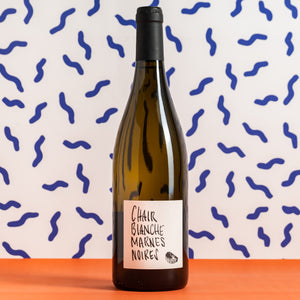 La Bancale - Chair Bianche Marnes Noires
France
Regular price £25.00 Sale
From a single plot on a slope in the black schist valley that runs between Maury and
Saint Paul de Fenouillet. The parcel is too steep for a tractor so is worked manually by
horse once a year. In 2020 harvest was done early in the mornings of the 26th and 27th August. Whole bunches are pressed directly using pneumatic press then the wine is aged in fiberglass vats. 2020 was a rainy year and the expression is more mineral, whereas hotter drier years produce creamier and richer tropical wines.
Origin: Roussillon, France
Grape: Grenache Gris (60%), Macabeu (40%)
Vintage: 2020
ABV: 11.5%
Bottle size: 750ml