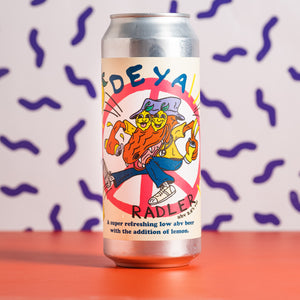 DEYA | Radler | 2.5% 440ml Can
Deya Brewery
From DEYA: 
A fun little refresher for the sunshine...
Brewed with dextrin malt to keep the body big enough for the lower ABV and fermented with lemon comminute. This is whole lemon fruit blended to a puree, to impart as much true lemon flavour and aroma as possible. After fermentation we hit it with a cold infusion with lemon zest to give the citrus aroma another push.
Lots of lemony layers with a fizzy tang on the finish. Lush!