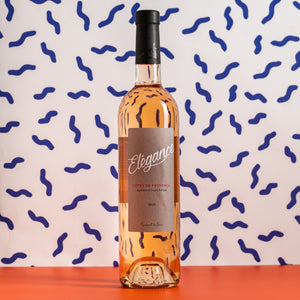 Capdevielle et Ginter | 'Elegance' Côtes de Provence Rosé
France
Regular price £15.50 Sale
If you're looking for a bang on dry rosé, this is your golden ticket. Super pale, a bouquet of flowers on the nose and cherries + strawberries on the palate.
Think of this as a certain rosé that we all know - I 
won't
 name it here, but let's 
refer to
 it as 'Murmuring Cherub' and 
assume
 you'll catch the drift. 
An ideal in-law pleaser for the festive weeks ahead! 

Origin: Provence, France

Grape: Carignan, Cinsault, Grenache, Mourvèdre
Vintage: 2020
ABV: 13%
Bottle size: 750ml