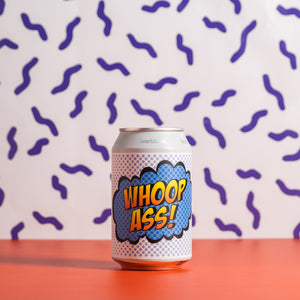 Beerbliotek X All In Brewing | Whoop Ass Sour Ale | 3.5% 330ml Can
Beerbliotek
For our fourth collaboration with All In Brewing, we settled on a low alcohol Berliner Weisse with Orange Peel. We called it Whoop Ass, cause it's in a can, and delivers a punch.
A Sour Ale with the addition of orange peel for a little more bitterness that refreshes with every sip.
Text on the label - Ever feel like life is getting you down? Long, hard days at work, with no thanks from the man?! Well, maybe it's time to open a can of Whoop Ass!