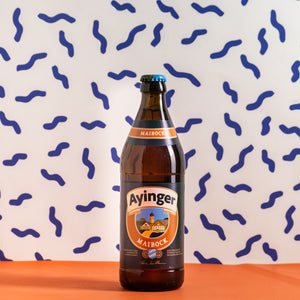 Ayinger - Maibock 6.9% 500ml bottle
Ayinger
Regular price £4.00 £3.00 Sale
Corresponding to the spring, our Maibock is a lighter representative of the class than the dark double goats from our house. Its golden yellow color and malty aroma go hand in hand with the sweetness of a real bock beer, which is softened by Hallertau hops.
A high quality craft brewed strong beer as a typical representative of a traditional beer style.
We will only be serving this naturally cloudy beer specialty for a short time from the beginning of March.